Industrial Biotechnology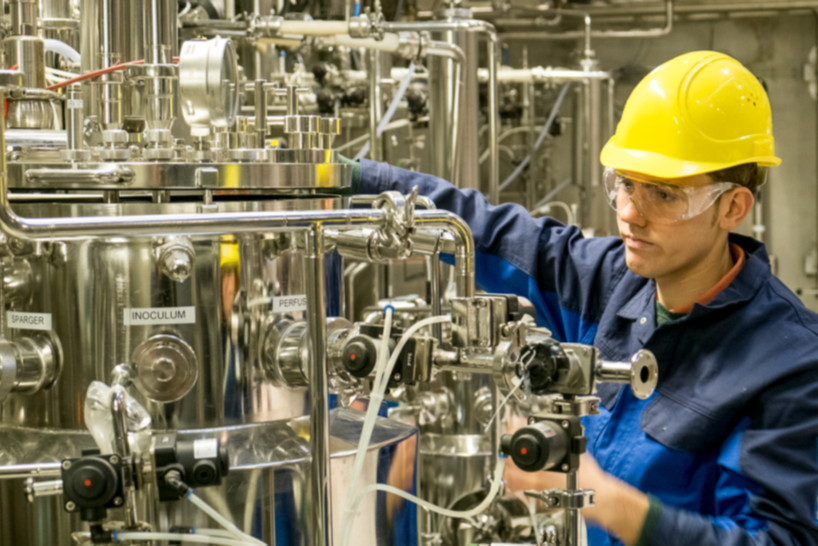 The Ghent region is particularly strong in the areas of enzyme engineering, biocatalysis, metabolic engineering, and synthetic biology, bio-process engineering, fermentation, downstream processing (DSP), and chemical modification of bio-based chemicals. This expertise has been bundled into 5 technology platforms.
Technology platform 1: Enzyme Engineering - development of enzymes suitable for industrial applications. The efforts are aimed at improving existing biocatalysts and creating biocatalytic activity for new target molecules and end products.
Technology platform 2: Engineering of Microbial Production Organisms - creation of microbial production strains for the industrial fermentative production of "value-added" biochemicals.
Technology platform 3: Chemical modification - modification of small bio-based building blocks, biopolymers and fatty acid derivatives. Particular focus lies on fine chemicals and the production and/or modification of natural and 'new-to-nature" bioactive substances.
Technology platform 4: Microbial Electrosynthesis - use of CO2 as the raw material for the biosynthesis of various molecules which then undergo chemical and/or biocatalytic processing to become valuable bio-based chemicals.
Technology platform 5: Bio-Process Engineering - creating processes for the production of bio-based molecules with high added value that can be scaled up to (semi-)industrial scale.
Clusters of expertise